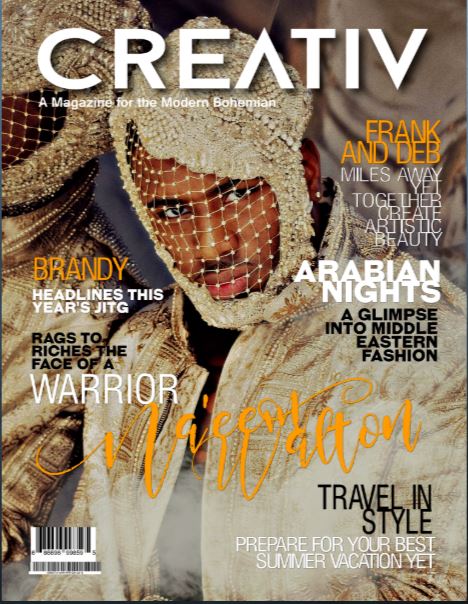 CREATIV MODERN BOHEMIAN MAGAZINE.  MAR – APR 2019
Published on 26 Mar 2019 in "Fashion, Art", language — English. 96 pages.
Issue description:

Issue #31 is the DARE TO BE DIFFERENT issue
Featuring Na'eem Walton photographed by Clyph Jean-Baptiste.
Great abstract artists Frank Diaz and Deb Young. 2 great art pieces of ART Basel Galleries and Great events such as Ankara Fashion Week, Arabian Fashion, Harlem Fashion.
Magazine description:
Magazine about empowerment, Art, fashion, creativity and boldness. We shine the light on unsung heroes and create a platform for the artist that deserves to be known
Never miss an update. Subscribe!
"Art is the lie that enables us to realize the truth." – Pablo Picasso