Once again this year, the elegant white wave of dinner guests will invade one of the most
prestigious public locations of the city. Le Dîner en Blanc returns to West Palm Beach, on Friday November 4th 2016. For this second edition, more than 1,500 revelers are awaited at a new and secret location.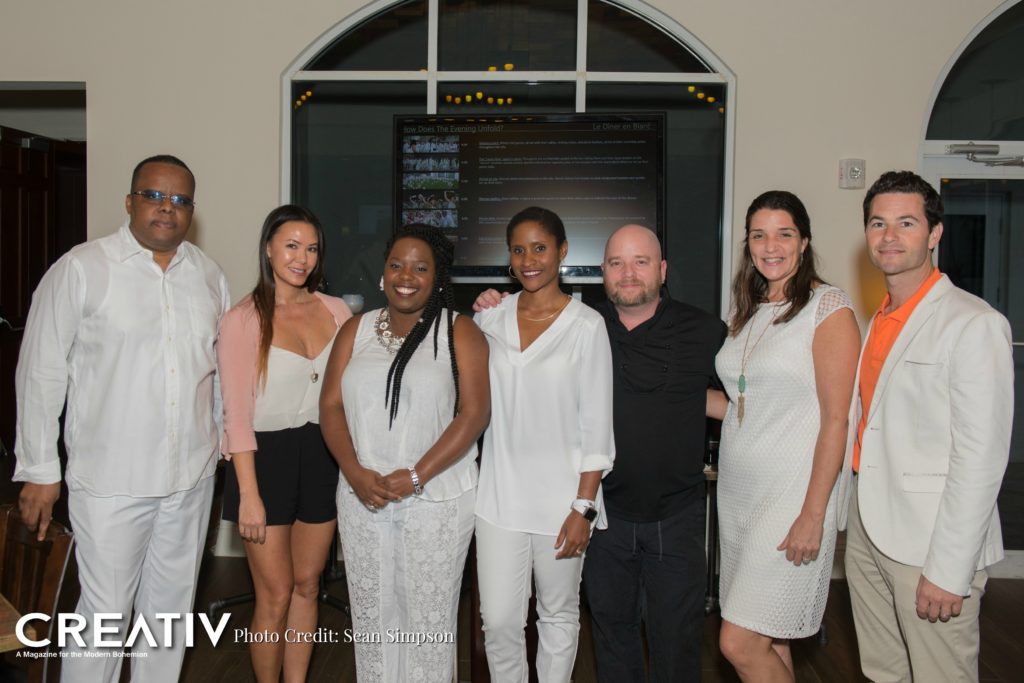 Last year's inaugural très chic picnic attracted close to 1,200 cultural enthusiasts for a memorable evening at the Waterfront Park. This annual secret affair, promises another unforgettable evening of elegance, beauty and magic, as it takes over an undisclosed public space whose location is only revealed minutes prior to the commencement of the event.
"If you were at the event last year, you know to circle this date! This event allows us to enjoy of some of our most prestigious and iconic public spaces of the city with elegance and flair", says Nora David, returning co-host of Le Dîner en Blanc – West Palm Beach. "For this new edition, we have once again searched the city high and low to find a venue that will 'wow' and render this night unique and magical as well as welcome more guests."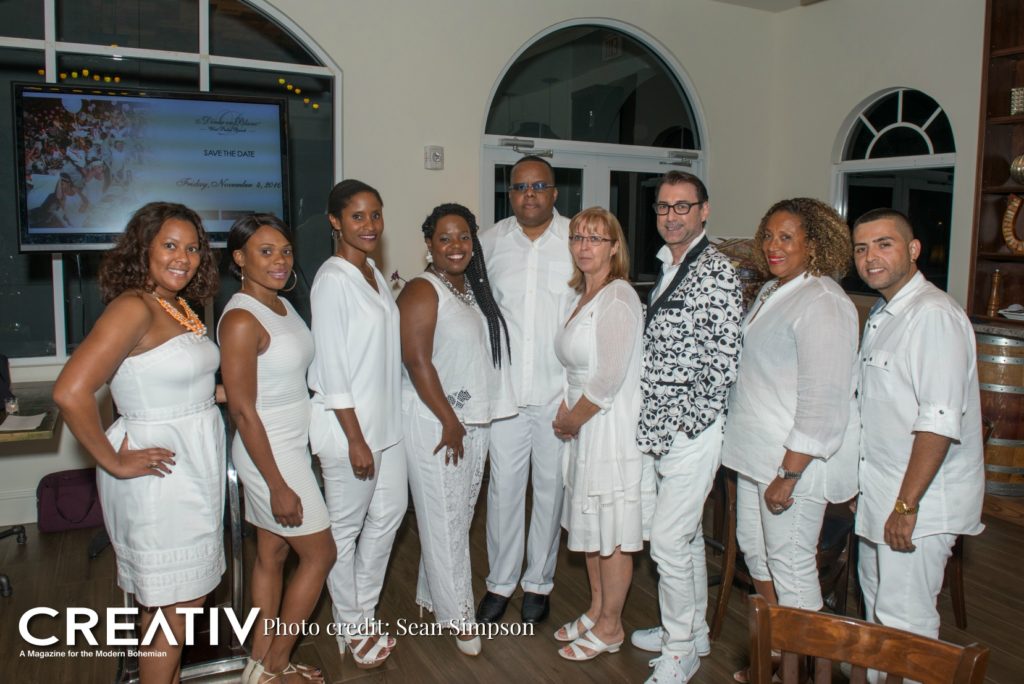 Launched in Paris nearly 30 years ago, the original essence of Le Dîner en Blanc remains: friendship, elegance and gallantry. Now, more than 100,000 revelers around the world give this international event an exciting platform for participants to exhibit their fashion sense, showcase their fine taste for design and elegance and share their gastronomic delights.
To maintain the uniqueness of Dîner en Blanc as well as staying true to tradition, guests must observe certain requirement and follow a few key rules: 
Registration to participate happens in three stages: Phase 1 is for members who attended the previous year; Phase 2 is for new members who are referred by Phase I attendees; Phase 3 is for people who signed up on the waiting list via the official website: dinerenblanc.info/register, by Friday October 21st 2016.
Once confirmed, each guest's participation becomes mandatory, regardless of weather conditions. This is a rain or shine event.
Dress code: elegant and white only.  Originality is encouraged as long as it is stylish and tasteful.
Table setting: all white!
To ensure that the location secret is kept undisclosed until last minute, guests meet at assigned departure location and are escorted by Dîner en Blanc
In order to leave the event location as clean as when they arrived, guests are required to leave with all their belongings, leftovers and litter.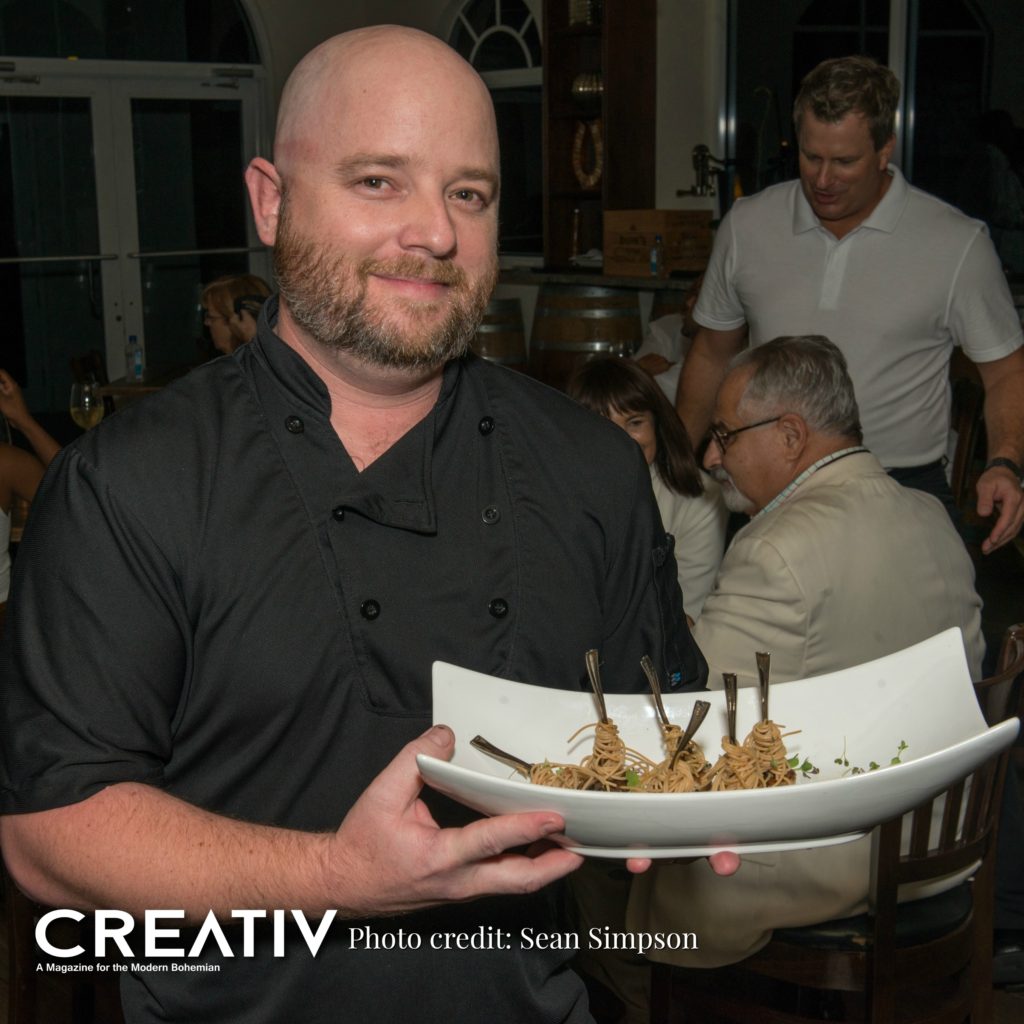 Guests must bring
A table, two white chairs, white tablecloth.
A picnic basket comprising fine food and proper stemware and white dinnerware.
A catered picnic basket option, which can be picked up at the site, will be available for those who do not wish to pack their own. Guests wishing to do so must reserve online through Dîner en Blanc website during the initial ticket registration.
Champagne and/or wine. Beer and hard liquor are prohibited.
As per Florida alcohol laws, guests cannot bring their own alcohol. Guests wishing to enjoy some wine or Champagne, must reserve online through the Dîner en Blanc's e-store. However, guests are welcome to bring their own non-alcoholic beverages.
For full details on the event's rules and regulations, please visit the official website: westpalmbeach.dinerenblanc.info/about.
Apothic Wine is proud to be the official wine partner of the 2016 U.S. Diner en Blanc series. Le Dîner en Blanc – West Palm Beach gratefully acknowledges Evoga Event Productions and Gem Spring Water as official local partners of the 2016 edition of Le Dîner en Blanc in West Palm Beach.

About Le Dîner en Blanc
Launched in Paris in 1988 by François Pasquier and a handful of friends, Le Dîner en Blanc has become a worldwide epicurean phenomenon. Dîner en Blanc – Paris now attracts over 10,000 people each year. What was a "friends and word-of-mouth only" event has grown into an international sensation celebrated on five continents. While the technology behind the event may have changed over the years, the principles fuelling this fantastic event have not: guests continue to gather at a secret location for the sole purpose of sharing a gourmet meal with good friends in one of their city's most beautiful public spaces. Founded in 2012 and headquartered in Montreal, Canada, Dîner en Blanc International is responsible for developing this secret posh picnic in over 70 cities in more than 25 countries around the world. Each event is headed by passionate local organizers who fell in love with the concept and wanted to bring it to their city, giving this rendezvous a local flair.
About Le Dîner en Blanc – West Palm Beach
Le Dîner En Blanc – West Palm Beach, while meticulously following the all-white traditions that took birth in Paris, is about togetherness and a mixture of gastronomy and fashion with a purely artistic allure.
 About Apothic
Named for the mysterious place, Apotheca, where vintners stored their most coveted concoctions in 13th century Europe. The Apothic blends fuse Old World intrigue with modern sophistication. Winemaker Debbie Juergenson lets the character and flavor of each varietal guide the shape of her wines. Debbie offers a selection of distinctive blends including Apothic Red, Apothic White, Apothic Dark, Apothic Crush and Apothic Inferno. Apothic White is the #1 white wine blend in the US.  Learn more at www.apothic.com and connect with us at #apothicwine @apothicwine and on Facebook at Apothic Wine.
To keep up to date on event announcements:
Diner en Blanc – West Palm Beach          @DinerEnBlancWPB             dinerenblanc_wpb
Hashtags: #dinerenblanc #dinerenblancWPB #debwpb16
For all official videos of Dîner en Blanc around the world, visit YouTube Le Dîner en Blanc
For more info and photos of Dîner en Blanc events from around the world, visit the official website dinerenblanc.info.