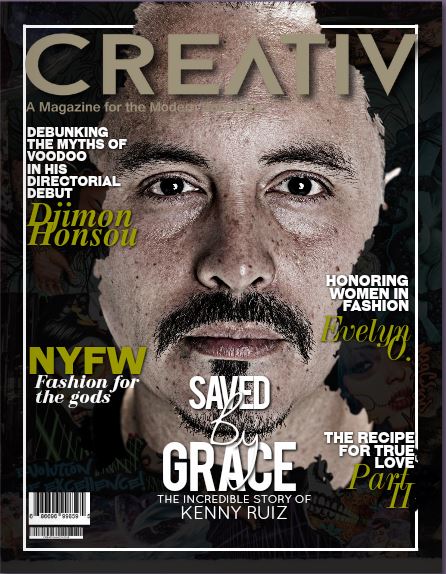 Tomorrow is not promised, we only have the present, and yesterday is already forgotten, words that we hear endlessly throughout our lives. How precious it is to be able to enjoy the freedom of expression, but have you ever thought how sometimes we take freedom itself for granted? A lesson that I've learned by interviewing Artist Kenny Ruiz of Magchop. An inspiring story that will have you think twice about how a situation quickly turned for the worse can always be overturned by the grace of God. He goes into detail about what happened to him and how he overcame his shortcomings.
The past month has been incredible and jam packed with activities. We've had the privilege of interviewing Djimon Hounsou, the star of Amistad and supporting actor in King Arthur. He made his directorial debut at the Miami Film Festival showcasing his new movie "In Search Of Voodoo – Roots To Heaven", an incredible documentary about the religious journey of African natives told from their perspective. We also had the pleasure of meeting him in person at the movie premiere where he was delighted to answer any questions that the audience may have had.
This time around we honor the achievements of Evelyn Onyejuruwa, the founder of Ankara Miami the only African inspired fashion show in South Florida.
Moreover, have you seen New York Fashion Week's latest designs?, check them out on page 64 where the most influential designers of our time slay the runway with their latest work. We've also had the pleasure of attending Jazz in the Gardens FRONT ROW!! Enjoyed every moment of it and undoubtedly looking forward to next year.
It has been an eventful couple of months and we are delighted to share these moments with you our readers. I can't stop thanking our contributors who continue to donate their time and work to the magazine. This is the 25th issue. A milestone in our journey. Enjoy!