On November 1st, 2018, Fashion designer, Ruth Louissaint will be presenting "The
Different Phases of Me Fashion Show". The event is an introduction of the Miami
designer Ruth Louissaint's brand, concept and fashion line, Mlle. Louissaint. It will
include an artistic view of couture, custom designs and ready to wear. Be ready for a
trip through the mind of Ruth Louissaint.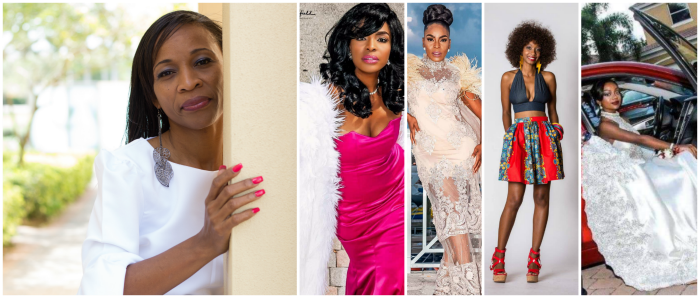 This show will feature pieces that will be available for purchase. Our audience will include top stylists, local and national media, buyers, our clients and the general public are invited to attend. A portion of the proceed will be donated to God is Bigger Than Cancer Foundation, Inc. It is non-profit organization founded by Carolyne Lewis a cancer survivor. Ruth's fashion career began at the young age of 12 years old. Ruth has been creating custom pieces for various politicians, artists, models and local Miami residents throughout south Florida for many years. RL Design Studio is where Ruth designs and creates original looks for all her clients; such as wedding gowns, prom gowns, fashion accessories, men and children clothing. In addition, she creates samples and patterns for other designers. The studio locates in the city of Miramar.
For additional information, please contact Ruth Louissaint at 786-356-1095 or send her an email.
The event will be held at:
• Date: November 1st, 2018
• Time: 7:00- 10:00 PM
• Location: The Venue Fort Lauderdale
2345 Wilton Drive- Fort Lauderdale, FL 33105