CREATIV Magazine has always been a great supporter of RAW. What is RAW ? RAW Natural Born Artists is an independent arts organization, for artists, by artists. The Miami division holds bi-monthly showcases featuring the best and the brightest of artists in South Florida.
On February 14th CREATIV Magazine had the privilege of being one of the Judges for their annual competition. The winners will be then competing with the rest of the world for the national title. We caught up with the winners of the Miami area and were very excited to know their feelings about winning the semi finals for best artists. Congratulations to the winners per categroy :
FILM: Yesenia Lima
ART: Jampi Miro
FASHION: miozotis pumaro "Rosmio"
MUSIC: Radical Phoenixx
HAIR: Rosie Perez
MAKEUP: Evette VillaNnueva
PHOTOGRAPHY: Max Reed
PERFORMING ARTS: Taste ladies (Stephanie Guerra)
ACCESSORIES: Amoura  by Julie Acosta
Get to know some of them and their feelings towards their win, We took the opportunity to ask them 3 important questions
What is it about your art that makes you happy?
What was your reaction when you heard the news (that you've won)?
Where do you plan on taking your art what is next for you? 
And this is what they had to say:
From Julie Acosta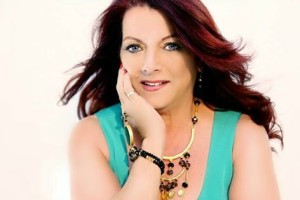 – The ability to use my designs and creativity to make something beautiful and that people like too !
-I was thrilled, excited, incredibly happy, grateful….a barrage of emotions ran through me.
-I plan to continue to innovate, seek inspiration for my next collection in areas other than accessories and to work with the wonderful and talented women in Egypt where all my designs are handcrafted.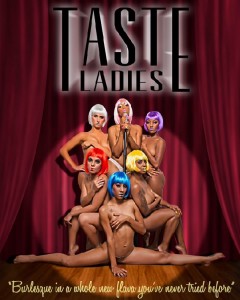 From Tastes Ladies:
– We do it for our  fans and supporters. There is nothing more exciting than seeing our fans' reactions once we hit a stage. It makes all of the long and strenuous rehearsals as well as commitment so much more worth it when we see a crowd go wild over our performances. Definitely feels as if we are getting the job done which is what we live for.
– Wow! In one word to say the least. RAW is such an amazing opportunity for Indie artists to come together and demonstrate our talents. TASTE Ladies Miami has only been around for a little over a year and to make such an impression on our City in such little time is quite gratifying. It makes us now want to push even harder to come out on top not just to prove it to ourselves but to those that believe in us.
– The sky is definitely the limit for TASTE Ladies. We have impacted our City and now hope to impact nationally. TASTE Ladies is a unity built by women that show empowerment and we hope to send out a powerful message. That message being to always believe in yourselves and never give up. One is only as strong as their last win and we hope to grow stronger and stronger with time. We do not want to stop here, we want to embark on higher levels and hope that people will understand that we are here to stay in a strong, impressionable and fierce way.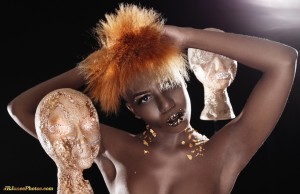 From Radical Phoenixx
– My art allows me to entertain people by sharing life experiences and fully express of creativity. It makes me happy because some how, lyrics I write and the rhythms chosen to express them connect people; Not only to myself, but with each other. It's an all around great feeling. My art makes me happy because I'm blessed to have the opportunity to have an audience.
– When I heard the news that I won for my region, I was excited, happy, and very grateful! I know that it's the PEOPLE that had to vote me into position for the local judges to even consider me a finalist. When I got through to semi-finals, it reassured that sense of support which is extremely gratifying for independent artists such as myself.
– I plan on taking my music to the next level. At this point I haven't released a project as of yet. So my goal is to record my first EP and I'm taking these next few months to set the foundation. The art is most important and my focus is in securing that the music leads with my spirit first. I can't wait to share what I've been working on so far! It's RAD.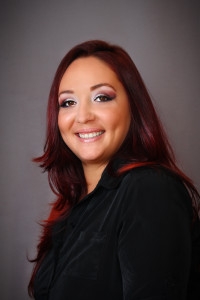 From Rosie Perez
– I love how I make my clients look and feel about themselves I love that my job is basically a day maker for my clients and how my work spreads positive thoughts and feelings threwout the day
– To be honest I was like finally after 3 years being nominated and 3 years of rawards shows and not winning it was awesome but I was determined to win and I feel honored and excited for this accomplishment
– I work with some amazing artists at Atelier Salon in downtown Orlando now and we have been working on many creative projects as of the moment I am working on a show with
Stafford House in Orlando for Project Red a aids benefit that will be on May 28th I'm super excited to be working with such amazing artists