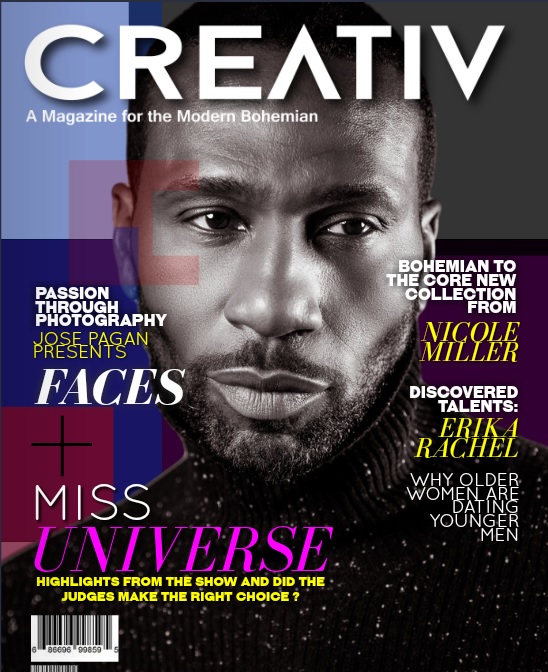 It would be an utter disrespect if I didn't recognize the emotional roller coaster that my nation went through yesterday. Year after year we don't expect much of our Miss Universe advancing in the ranks. However last night was indeed a moment of true pride for Haiti as Raquel Pelissier advanced to the top 2 finalists ready to take the crown. Social media platforms exploded with comments of joy, excitement, stress and even tears as we watch our beloved miss rise. In this issue we highlight the behind the scenes and give you a front row view of the crowning of the new Miss Universe 2017.
Moreover we feature a name that needs no introduction, a fashion icon, Nicole Miller. We were privileged to have an exclusive view of her new collection and you can only see it right here in this issue.
We never skip the world of art without bringing you discovered talents from around the world. Erika Rachel is just that, a gem among gems, she shares her passion and what brought her to become the incredible artist that she is.
I have said it time and time again. This issue would not have been possible without the continuous support and contribution of our writers and photographers. We would like to wish all of our readers a happy and prosperous new year and enjoy our 18th issue.