For Immediate Release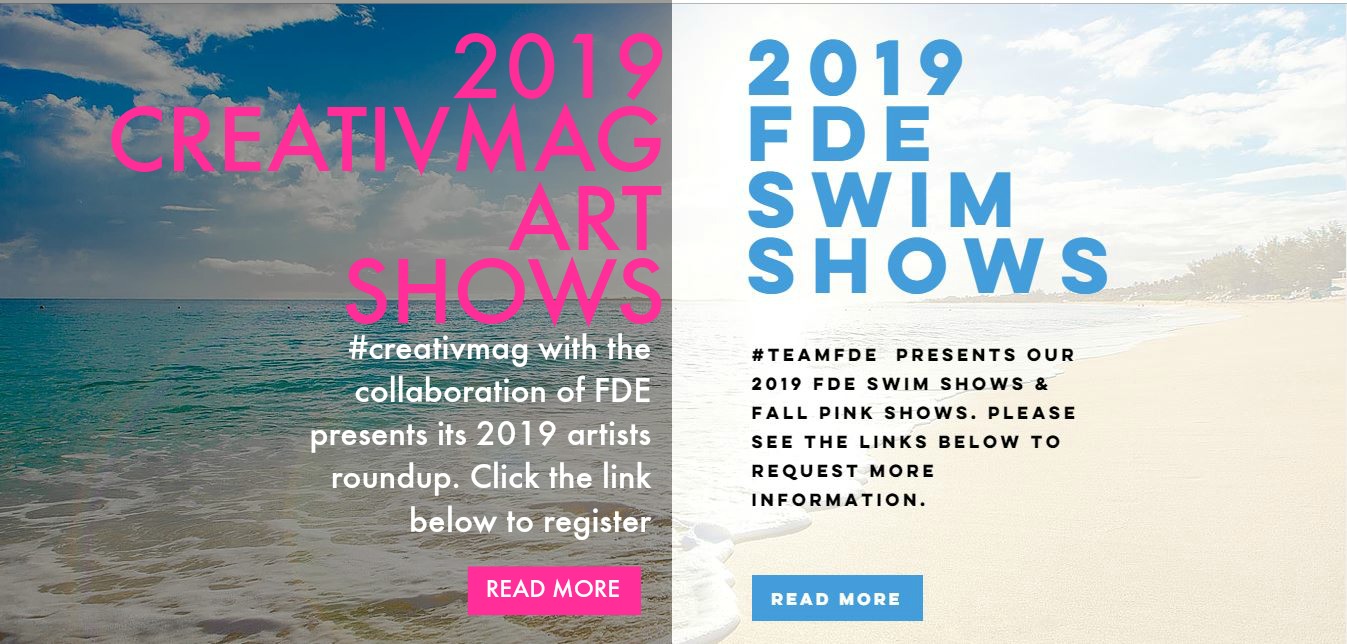 (Miami, FL)—The internationally acclaimed Fashion Designers Expo (FDE) announces
their highly anticipated showcase aimed at empowering and supporting rising fashion
icons. With World Fashion Organization's USA President and Global Creative
Leader for Fashion, Karine Melissa, leading #TeamFDE, the company will partner
with Creativ Magazine Inc.
Creativ Magazine Inc. – A Magazine for the Modern Bohemian – sheds light on emerging
artists globally and takes pride in showcasing raw talent of art and creative fashion found
right here in our community. The online reach of 327,452+ includes readers from the
United States of America, Haiti, France, Dominican Republic, Puerto Rico, Jamaica, United
Kingdom, Uganda, and Ghana. Creativ Magazine Inc. will display the work of artists in the
Fashion Lounge at FDE Swim Shows in the Summer of 2019.
Designer's registration is now open. Model castings TBA. FDE brings its signature
charitable style along in support of Fashion for Charity (youth in the arts).
Sponsors include: Karine Melissa Enterprises, Creativ Magazine Inc., Freckleberry,
Holliewood Lyfe PR, Natalie Gail Beauty, Life to the 9's, and Superville Travel.
Event produced by #TeamFDE.