Celebrate for Recognition
It's March, that means Black History Month arrived, slayed, and went on about its business. Even though the blackest month of the year has been marked off our calendars, we will always continue the celebration all year long. Can we all agree this has been a pretty dope BHM? With the release of the highly anticipated Marvel's Black Panther, the recognition of all innovators who have made history, and witnessing black individuals uniting for great causes. I can appreciate this past February in 2018.
Here in Miami, I was impressed with all the events created to celebrate BHM. A few that caught my attention: An event hosted by Miami Dade College North involving an intimate conversation with New York Time's "Best Selling Author" Edwidge Danticat; Ankara Miami Fashion Showcase and a handful of Afrobeat parties that were quite the lituation. It's great that the city of Miami is curating events to celebrate heritage and culture within the black community. On top of those innovative events, a few Broadway plays made their way to Miami during BHM that was a high priority attendance on my personal list. This February I was grateful enough to attend Alvin Ailey's American Dance Theater and The Color Purple: The Musical. So, you can see why this year's BHM I'm proud to brag about.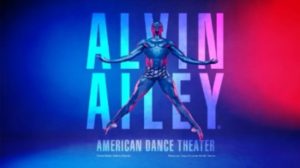 These two theatrical performances were astounding in their own ways. Alvin Ailey's American Dance Theater represented the movement, the passion, and the dance that is black culture. I enjoyed how each session revealed its own story through movements alone. The collective performances have always been a favorite of mine solely because it's telling the experience of our past, present, and future all through dance.
The Color Purple: The Musical was riveting and connected with me in several ways as a woman of color. The book written by Alice Wright is a classic that followed up by a movie that told the story of black women fighting for liberation gracefully. The musical created the same emotional connection but allowed you to resonate with a story we have referenced for years. The musical performances reminded me of a vibrant Sunday morning at the church where you can feel the holy spirit has touched every soul in the building. Both Broadway performances have continued to the next city but treat yourself to one or both shows when they come around next year. It's an experience that must be had to completely understand.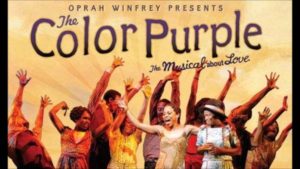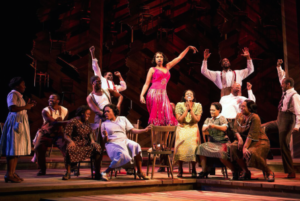 I speak from my experience during Black History Month because its meant to be shared. Celebrating our culture is important and many events are created during the month of February in about every U.S. city so that we can do so. Black creatives and innovators are on a rise, let's support those who are "Doing it For the Culture".