KC ESSENTIALS HOLDS ITS ANNUAL MIAMI BEAUTIFUL AND EMPOWERED (B.A.E.) TOUR SCHOLARSHIP FUNDRASIER
KC Essentials Incorporated, under the leadership of the CEO Kimberly Clarke will
hold its Annual Miami Beautiful and Empowered (B.A.E.) Tour Scholarship Fundraiser on Sunday, June 30, 2019 at the Rusty Pelican from 9am-7pm. This year's theme, "Celebrating Self-Love & Self-Care While Embracing Natural Beauty", will showcase KC Essentials high school scholarship recipients for the 2019-2020 school year.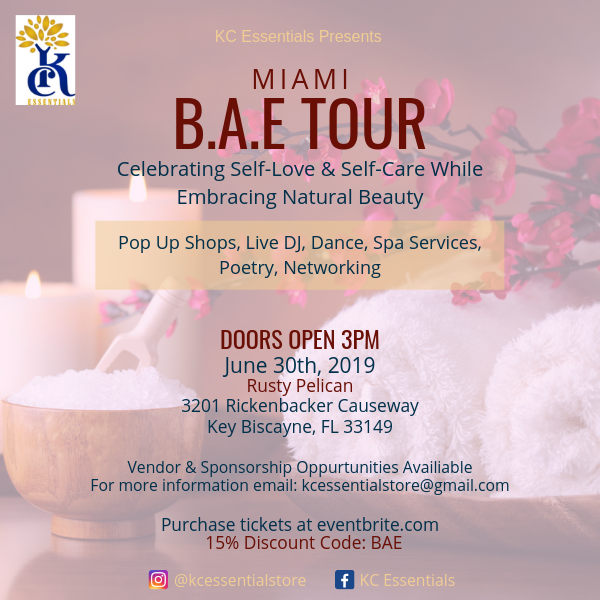 KC Essentials created a platform for health and wellness, empowering individuals to be the best that they can be in all areas of their lives. The company empowers individuals in areas of self-love, self-care, health, wellness, fitness, education, financial literacy, natural hair and skin care.
For more information on KC Essentials Incorporated, please visit: www.kcessentialstore.com