"THIS MOMENT, HERE"
DANCE NOW MIAMI'S PROGRAM I
January 10 Live-Stream Season Opening From the North Beach Bandshell
2020 will probably be a year to be remembered. Whether it has impacted our lives positively or negatively, it will forever remain a staple in the manuscript of civilization. However, the world doesn't stop revolving and we can only learn and adapt. Art also has been an area affected by the pandemic and created a whole new perspective on the way we move forward.
With this said, Dance NOW! Miami (DNM), created a new full-length work, This Moment, Here, a choreographic take on the COVID-19 moment, It will have its innovative world premiere on-stage, live-streamed online but without in-person paying customers, on January 10, 2021 from the iconic North Beach Bandshell.
Virtual tickets for the Sunday, January 10, 7:00 pm live-streamed performance from the North Beach Bandshell are $10. Buyers will receive a password for viewing the live event on the Dance NOW! Miami YouTube channel, but do not have access to the actual venue, which is closed to the general public. Tickets can be purchased in advance online only at www.dancenowmiami.org/events/thismomenthere. For more information and to request materials in accessible format, visit the website or contact Dance NOW! at (305) 975-8489 and info@dancenowmiami.org.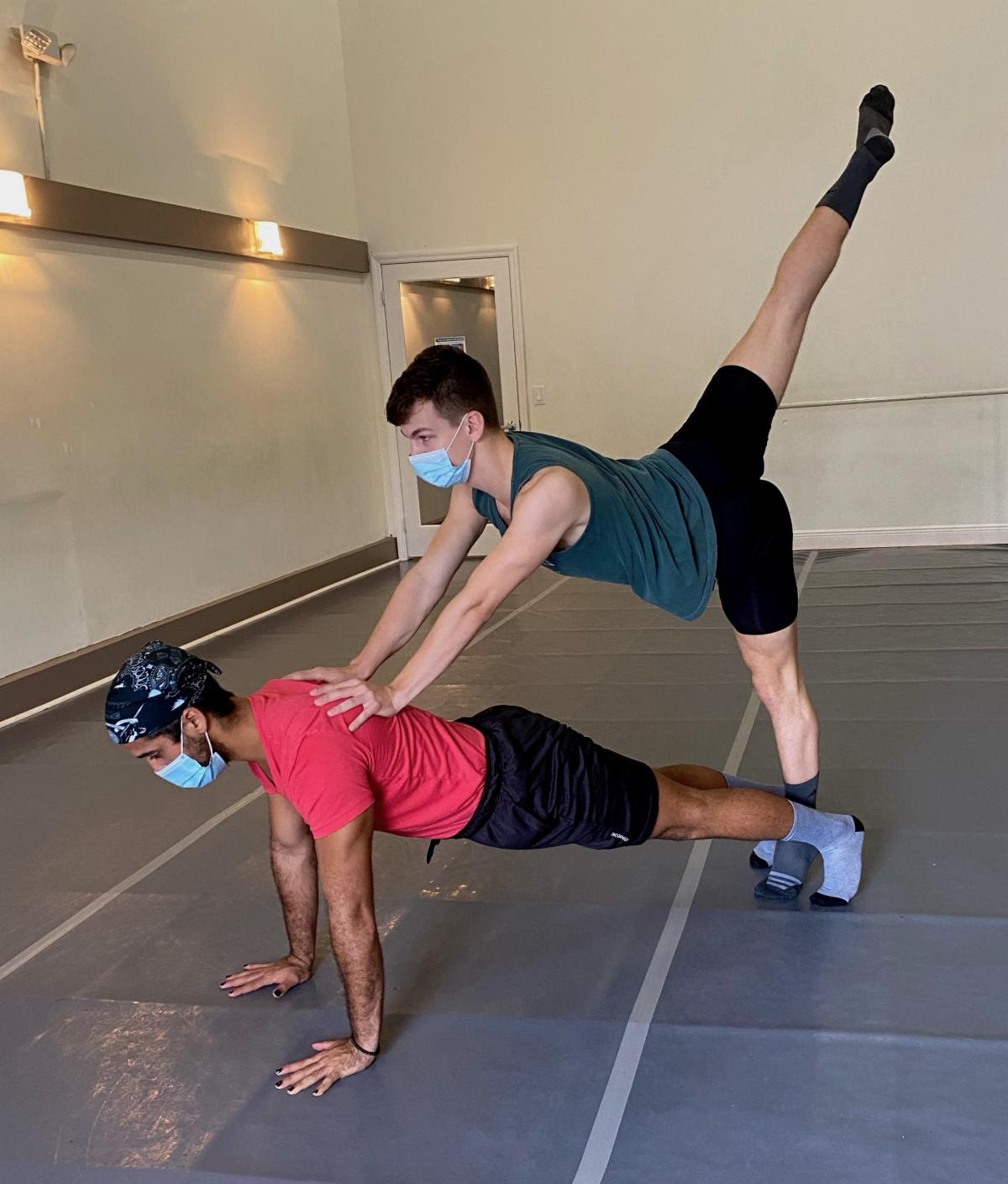 It's always refreshing to know the story behind the craft, as we had an enlightening conversation with the founders of Dance NOW! Miami. Birthed  in 1997 by Directors Hannah Baumgarten and Diego Salterini. As two young dancers  that met on Miami Beach, Diego from Italy and Hannah moving here from New York, the organization has become a staple for the dance industry in Miami.
"The company became an official nonprofit organization under the auspices of PAN, Performing Arts Network, and it's important to mention because we learned how to pass it forward from a few people in this community who were very supportive of us, including Ilisa Rosal, who was the director of PAN and allowed us to sort of be under her umbrella back in '97, and we even wrote a grant to go visit schools at the time, so we were pretty spunky." states Hannah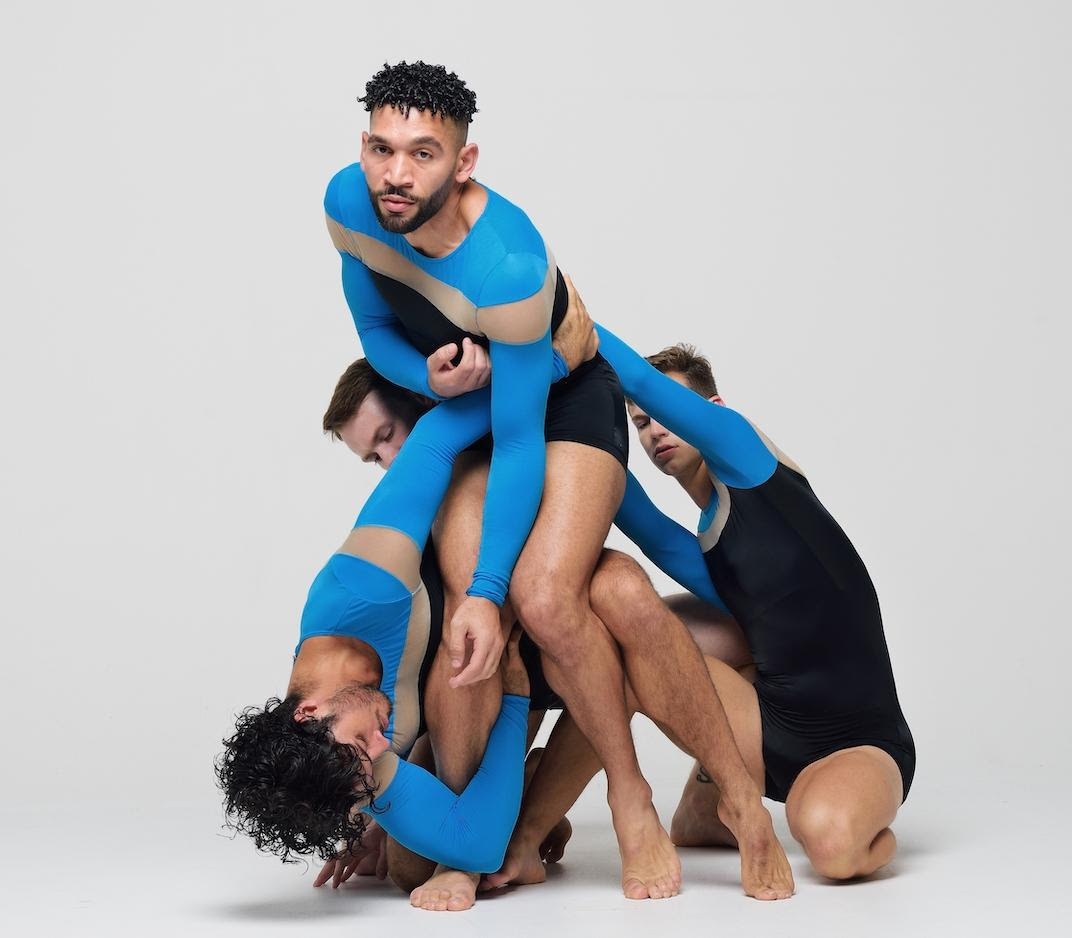 Officially, they became their own organization in the year 2000. And at that time and for at least a decade after, Diego and Hannah danced in the company as principal dancers, worked as artistic directors, and taught as choreographers. Being educators for the past 20 years they have just crossed their 20th anniversary season last year. Being founders directors and educators, the growth of the organization depends on their dedication. Apart from the artistic aspect, they both help shape the organization on a business aspect as well, how it runs, and how it functions. Consequently they work with students of dance, which includes public school residencies, all while helping schools to get dance programs started.  They implemented a summer dance intensive at the Little Haiti Cultural Complex, which has been their home for over a decade now.  Both Hannah and Diego have been teaching internationally, which includes the selection of the works for their Masterpiece in Motion, an historic work of dance.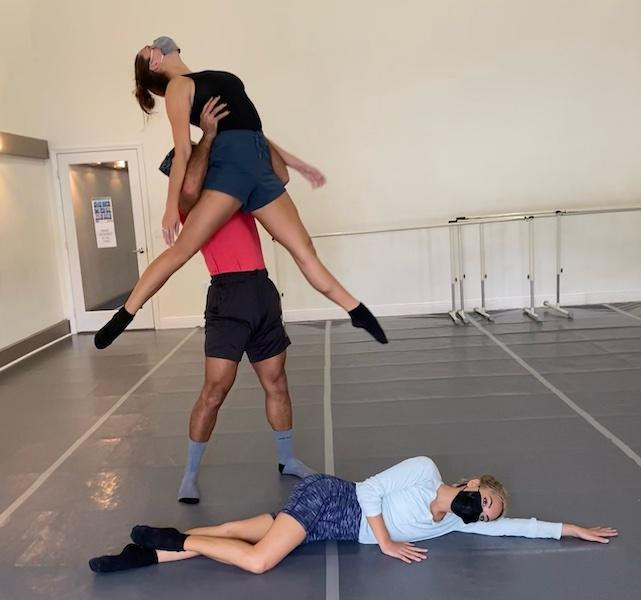 In light of our current state of living, it has been challenging enough to keep up with rehearsals and scheduling the next live performance. Though as artists it would have been nice to take a breather but the show must go on, with sponsorships and grants on the line they couldn't really afford to renege on the commitment they made to their dancers.
So many plans were in the works, even a collaborative performance with the Opus Ballet from Italy. Alas,  the situation was getting dire since January and they were aware of it but wanted to keep their obligations to their dancers and had to readjust and adapt accordingly.
"We knew that we had reshuffled our budget and we knew we were able to have our dancers on payroll, perhaps until May.  But also we had a commitment to our community and to our audience because we all needed entertainment, we all needed a little bit of relief." Says Diego
From Zoom rehearsals to transitioning with CDC guidelines in place, they are ready to bring it on January 10th. We would hate to spoil the surprise but we thought it wouldn't have serve a purpose if we kept it to ourselves. The upcoming show will be depicting snapshots of what the year 2020 represented in our lives through dance.
  "It has eight movements and they reflect what we have gone through and what we are still going through this year. Some of the things have a little bit of perspective of time, but it is interesting to be writing about history or dancing about history while it's still happening" states Hannah
Just to give you a taste of what is to come:
 –The prologue showcases when we're all at our daily lives and we received that alarm on our phone and we knew something was happening and we were going into lockdown.
–The first movement is called 'Coping.' And it's how different people were coping differently with this lockdown environment. Some were baking, planting- ironically what Hannah and Diego were experiencing at the moment and the reaction to the news
– The second  movement is called 'The Kitchen Table,' and this has two aspects. This has the aspect of sort of a nod to Italy when the lockdown started in the north of the country when things were so bad and all  students retreated back home, and as the world was trying to keep up,  we were seeing these multi-generational homes become spreading grounds. Moreover, following the president elect's message about empty kitchen tables. it was important to highlight  how it affected so many  families as COVID was causing deaths around the world.
– The third movement depicts two duets, 'Long Distance.' two couples communicating through their computer. One couple's journey leads to falling in love, and the other couple's journey leads to fighting and not tolerating the distance too well.
– The fourth movement is called is 'The Debate.' starts out with the voices of our outgoing president and our incoming president at the debate, but just so you know, it's not the whole soundtrack, but you understand what it is, and what it's about… it's a very athletic piece.
– The fifth movement dubbed 'The Cytokine Storm,' also explained as the autoimmune response of the body that causes death after COVID. It's where the body starts to attack its own cells and tissues rather than just fighting off the virus consequently causing death. This dance will be very athletic portrayed by  3 men it will leave you in awe.
– Then comes the 'Pause" and this is the sinew that connects the whole piece. It's a solo dance to a poem written by an elderly white woman in California, and it's called 'Breath.' Emulating the protests after the death of George Floyd.
Finishing off on a hopeful note bringing the dance full circle.
This performance will definitely be mind blowing additionally with original music by Italian composer Federico Bonacossa. Remarkably  the musicians had to record each piece individually to be edited at a studio by a sound technician due to COVID.  With dancers coming from Miami, California, Puerto Rico, Ohio and Pennsylvania, this performance will surely demonstrate the talent, the dedication and the gumption it takes to survive life…period.
We would like to thank Hannah and Diego the founders of Dance NOW! Miami for allowing us to have a glimpse of what the world of dance looks like through their eyes. We can't wait for January 10th and wish all the dancers "break a leg"! (Do they still say that?! LOL)
Support for Dance NOW! Miami, and its performances, provided in part by the Department of State, Division of Cultural Affairs; the Florida Council of Arts and Culture and the State of Florida. Conveniently watchable from the comfort of your home, it will be all worth it.