Notice
: Undefined offset: 1 in
/home/iw5ef8x4z3iv/public_html/creativmag.com/wp-content/plugins/gallery-images/includes/gallery-img-functions.php
on line
591
Notice
: Undefined offset: 1 in
/home/iw5ef8x4z3iv/public_html/creativmag.com/wp-content/plugins/gallery-images/includes/gallery-img-functions.php
on line
591
Notice
: Undefined offset: 1 in
/home/iw5ef8x4z3iv/public_html/creativmag.com/wp-content/plugins/gallery-images/includes/gallery-img-functions.php
on line
591
Notice
: Undefined offset: 1 in
/home/iw5ef8x4z3iv/public_html/creativmag.com/wp-content/plugins/gallery-images/includes/gallery-img-functions.php
on line
591
Notice
: Undefined offset: 1 in
/home/iw5ef8x4z3iv/public_html/creativmag.com/wp-content/plugins/gallery-images/includes/gallery-img-functions.php
on line
591
This year certainly left some of us with our jaws wide open. This year's Art Basel was just spectacular with over 269 leading galleries exhibiting, the 18th edition of the art phenomenon made so much noise it left even those who are not art enthusiasts in awe. Art Basel introduced a new show called The Meridians , an exhibit of life like art which was definitely made to experience in person. The pictures do not do it justice for example Tom Friedman's Cocktail Party was definitely the center of attention with it's lifelike mannequins staged to portray joie de vivre among people. A true marvel as it blended with the scenery among attendees.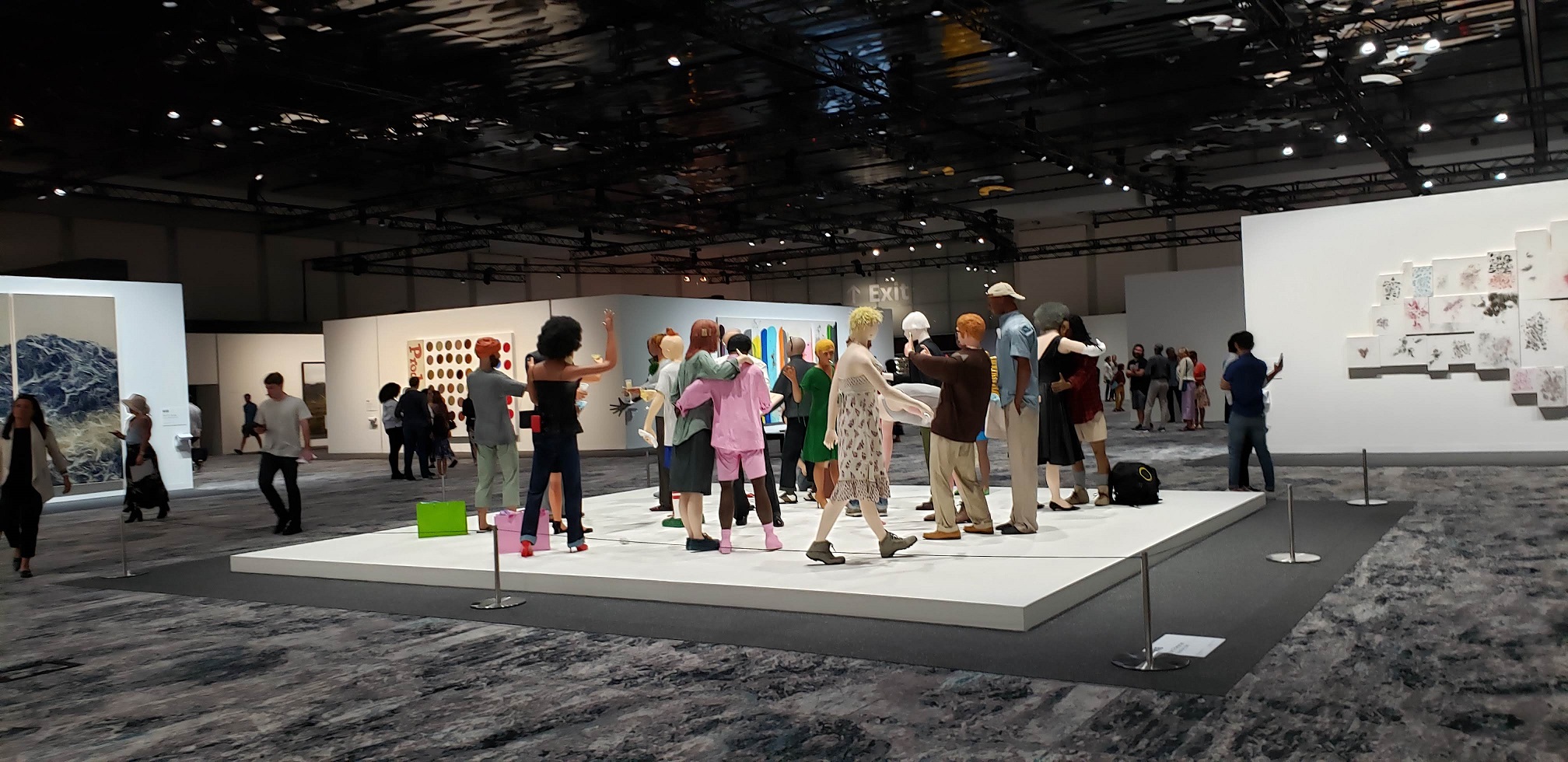 Another life size marvel that surely sparked curiosity was the Quonset Tent by Oscar Tuazon. "The Quonset Hut is a base utilitarian structure, with all of the intelligent economy of Military design. Used in numerous ways: in temporary housing, public works and on Antartica, […] is efficient, designed to withstand extreme weather and winds, and simple to manufacture…"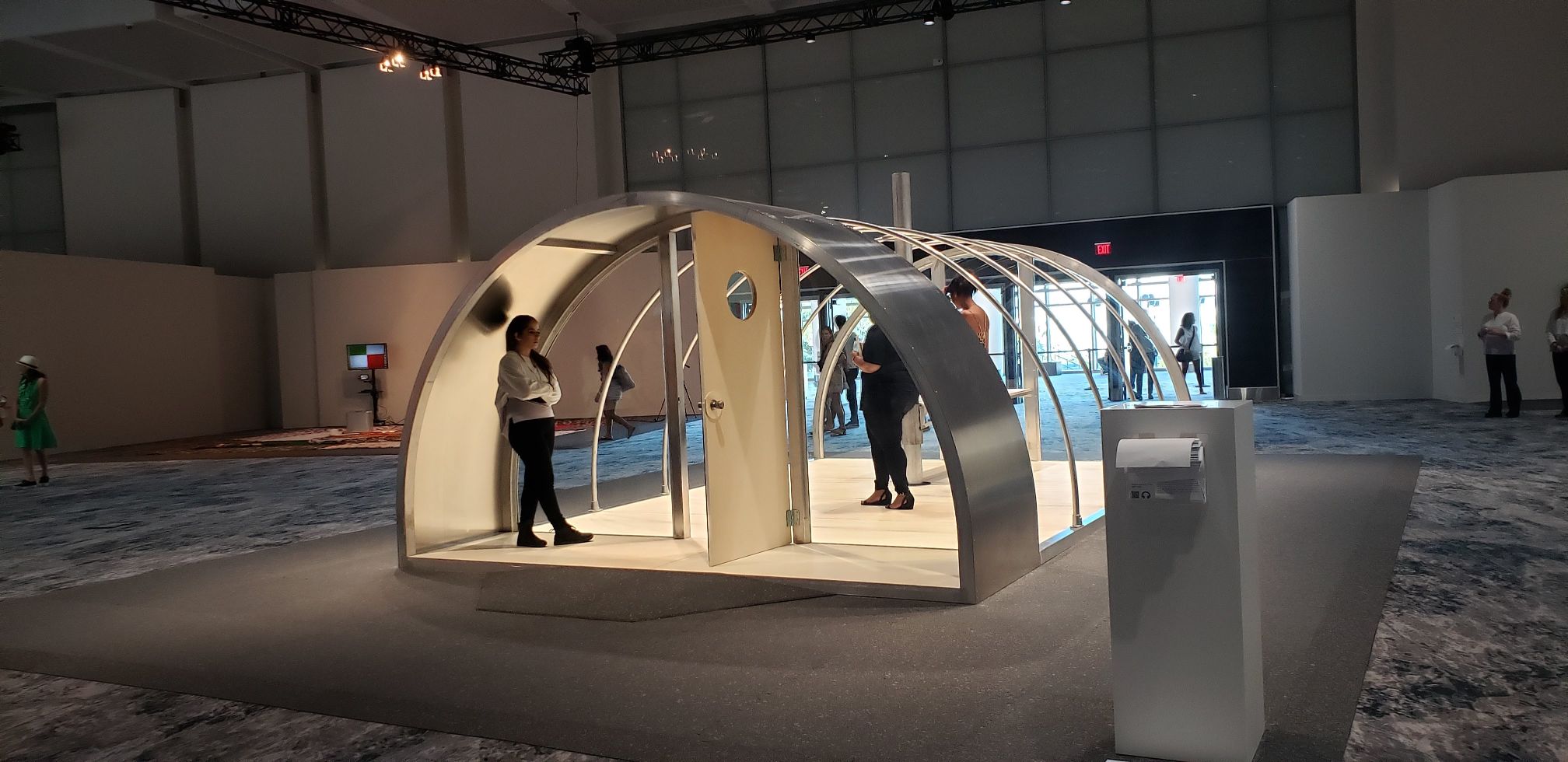 However the talk of the town was the famous Banana on  the wall by  Italian artist
Maurizio Cattelan's piece dubbed "Comedian" is a literal banana duct taped on a white wall. No no …you need to understand why this piece of art was the talk of the town..let's go through a few things that happened shall we?!:
1 – Artist creates buzz with art gets sold for over $120,000.
2-  Art and by art we mean the banana gets eaten the next morning by David Datuna who thought it would be even funnier to eat a piece of expensive art.
3- Banana gets replaced, then wall gets vandalized by the words "Epstien didn't kill himself." the perpetrator Rob Webber states that it wasn't vandalism but instead it was art then gets arrested.
Frankly I think Maurizio and his PR team are geniuses! The art was created to spark anger and start a conversation. Some felt how can someone spend over six figures on a grocery item taped on a wall while some of us can't even afford a loaf of bread to feed our children. The rich certainly live a different life sometimes unimaginable. What are your thoughts?
It definitely has been an unforgettable experience this year as we also would like to highlight other pieces that we thought made an impact :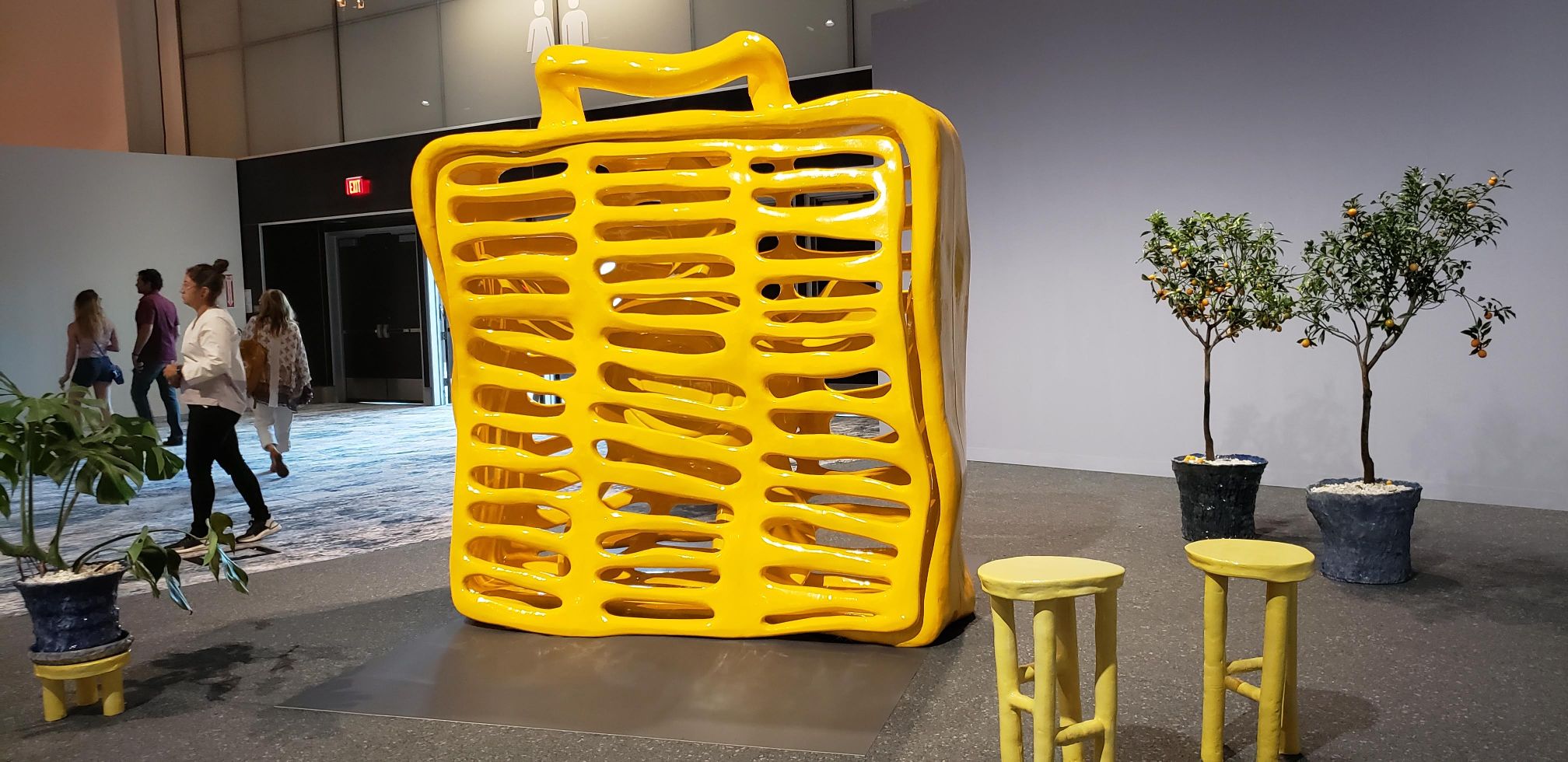 Here is what you may have missed:
We can't wait for ART BASEL 2020…Like always stay inspired!