Throughout history, art has always been used as a political tool to further different advocacies—whether it's to stand up against discrimination or to give a platform to minorities. In a similar vein, many artists are now using art to promote body positivity—a concept that has been a hot topic lately.
In media, for example, we have more TV shows and movies like Hairspray and Real Women Have Curves that are pushing representation for all sizes like never before. Meanwhile, the fashion industry is also at the forefront of this particular cause. Retail brand Woman Within puts inclusivity at the center of their popular range of dresses, making sure they cater for plus sizes thoughtfully and creatively—the same way they would do for smaller frames. Other labels like Reformation, ModCloth, and Savage x Fenty are doing the same.
All these efforts have helped pushed body positivity into the mainstream, just like art has been doing too. Today, we're introducing some of the most inspirational artists on our radar who are using their works to spread the body positivity message to the masses.
Jessica So Ren Tang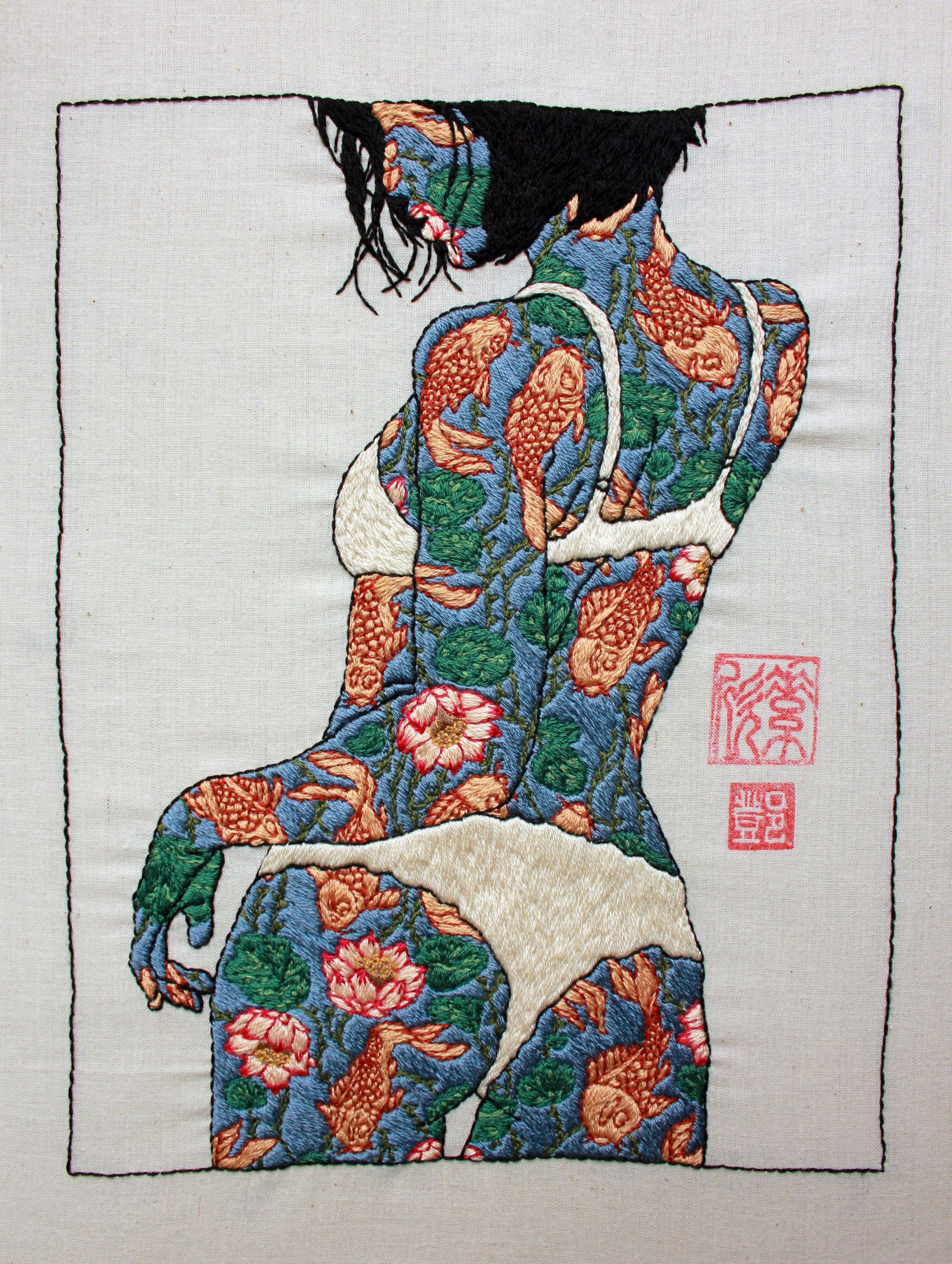 (Image Credit: Zaftig StreetArtist on Pinterest)
Being someone of Asian-American descent puts embroiderer Jessica So Ren Tang in a unique position to express her feelings on cultural identity and the beauty in all races. If you notice, most of Jessica's work features women (woven in Asian-inspired designs) in a state of undress or in the act of undressing—as if she's stripping away her Eastern exterior to show that she's still very beautiful. Each of her works come with their own special narratives, delicately and explicitly embedded to command attention.
Visithra Manikam

(Image Credit: Saatchi Art)
Visithra is a self-taught painter whose bold works of feminine beauty has inspired women across the globe. In an interview with New Straits Times, she asked, "Why can't we be happy the way we are?" True enough, her art typically depicts a woman's body in all its glorious imperfections while exploring the same question. She believes in the healing power of creative expression and uses her work to inform the public of the history and experiences of curvy, dark-skinned women throughout the years.
Sally Hewett

(Image Credit: averagearts)
There are many forms of art, and Sally Hewett uses one of the more unique types to express body positivity—3D embroidery. "My practice [centers] around ideas of beauty and ugliness, and the conventions which determine our definition of each," she explains on her website. From stretch marks and bruises to pimples and scars, her works portray how beauty can be found in everything, even in things that are traditionally labeled as unpleasant.
Stella Baer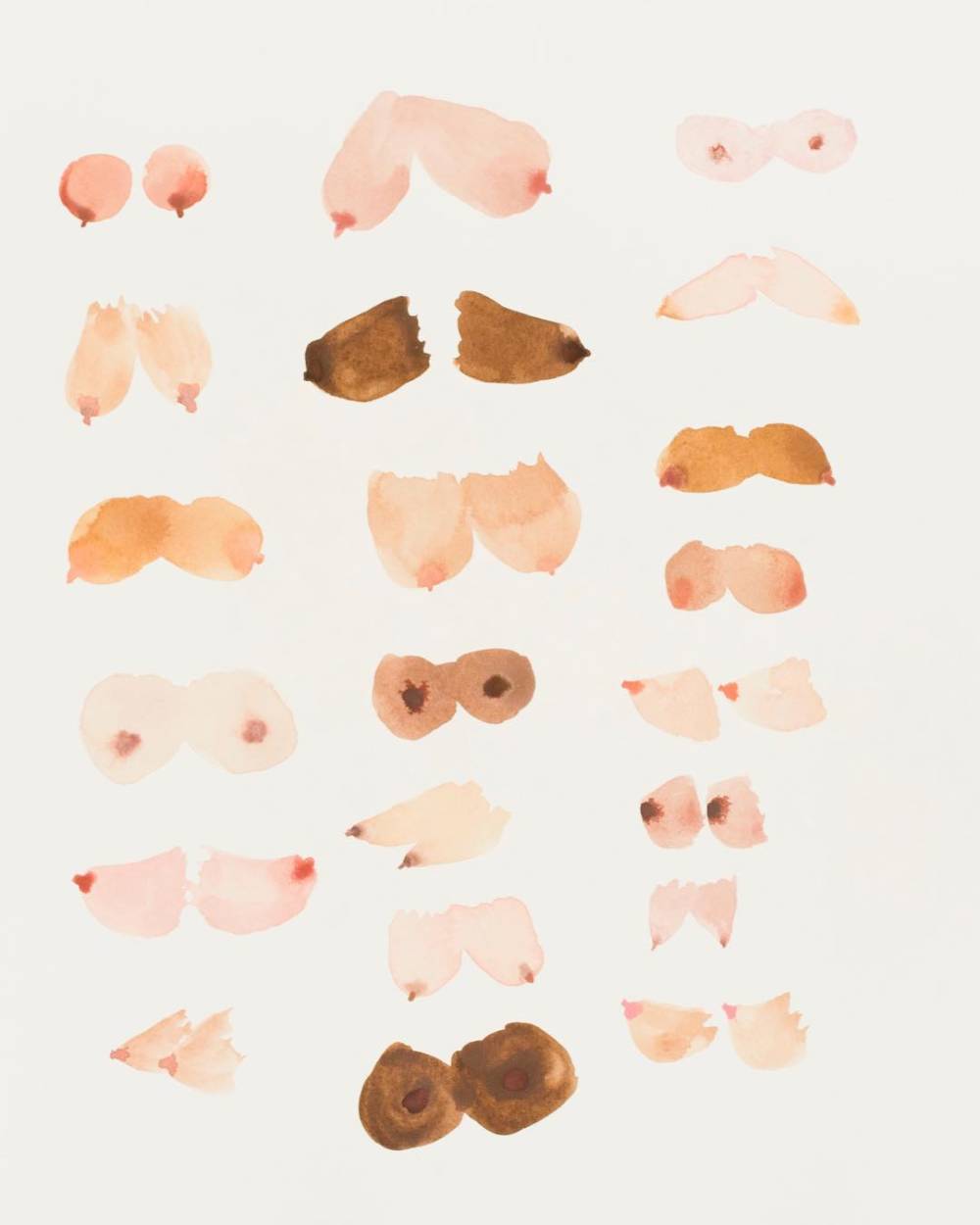 (Image Credit: Mother Maker)
Subtle yet telling—that's one way to describe Stella's masterpieces. Inspired by the hardships of motherhood, she depicts body positivity by exploring the beauty of breasts, in relation to the divine act of pregnancy. After all, it doesn't matter what they looked like before, during, or after giving birth—they're still a valuable part of humanity, and what babies need to grow strong and healthy.
Body positivity is just one wave in the sea of inclusivity, and art has been helping it flourish to new heights. It's what inspired designer Taj McGill to create a school that advocates for diversity in fashion, and what compelled Diana Ross to write I'm Coming Out in 1980 (a time when the LGBTQIA+ community struggled against the norms). Truly, there's no platform quite as powerful as art.