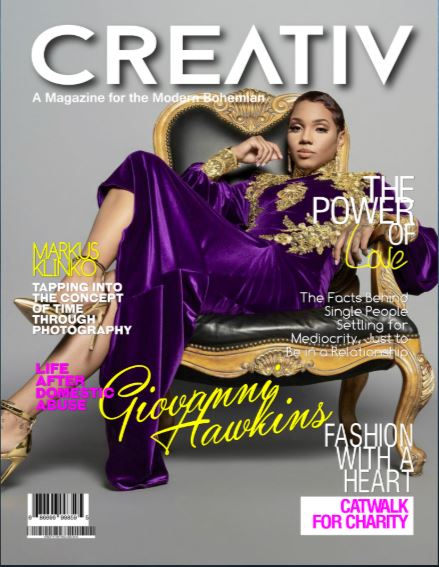 Imagine me on the floor with both of my arms and feet open. Yes that's the relief I get from surviving another year! The next couple of weeks will be all about the arts. That's right ART BASEL is back in full effect so look out for our highlights in our next issue. In the mean time we've put the focus on some of the art witnessed in last year's presentation. Moreover we have the privilege of featuring Celebrity Photographer Markus Klinko whose work defies the hands of time.
Thought October was also Domestic Violence awareness month, this disease doesn't take a break we feature 2 women from New York who survived and overcame Domestic abuse all the whole shining their positive light through a photoshoot orchestrated by Mike Walker, Chris Jones, Keith McCutheon, directed by Richard Petit and written by Giselle Rodriguez. A well rounded team that take pride in uplifting those who deserve it the most.
We are definitely closing the year with empowerment and positivity and it is always the heart and efforts of our writers and our contributors that make our issues what they are. We will never stop thanking them for their hard work. With this said Happy Holidays to all and Enjoy our 35th issue!