Have you ever pondered if Art had a beginning, what were its originators thinking and why is it most important in our lives today? Today we learn about a renown choreographer, creator and artist in the Performing Arts whose contribution to Modern Lyrical Dance can indeed be considered an elaborate contribution to the history of the Arts. The following documentary film is a  3D cinematic experience about legendary American choreographer Merce Cunningham. 
CUNNINGHAM traces Merce Cunningham's artistic evolution over three decades of risk and discovery (1944-1972), from his early years as a struggling dancer in postwar New York to his emergence as one of the world's most visionary choreographers. The 3D technology weaves together Merce's philosophies and stories, creating a visceral journey into his innovative work. A breathtaking explosion of dance, music, and never-before-seen archival material, CUNNINGHAM is a timely tribute to one of the world's greatest modern dance artists.
Through body movement, free expression and discipline we follow the life of Merce Cunningham as he impacts generations of art enthusiasts through Modern Dance choreography. His teachings still  to this day has become the blueprint for Modern Lyrical Dance today.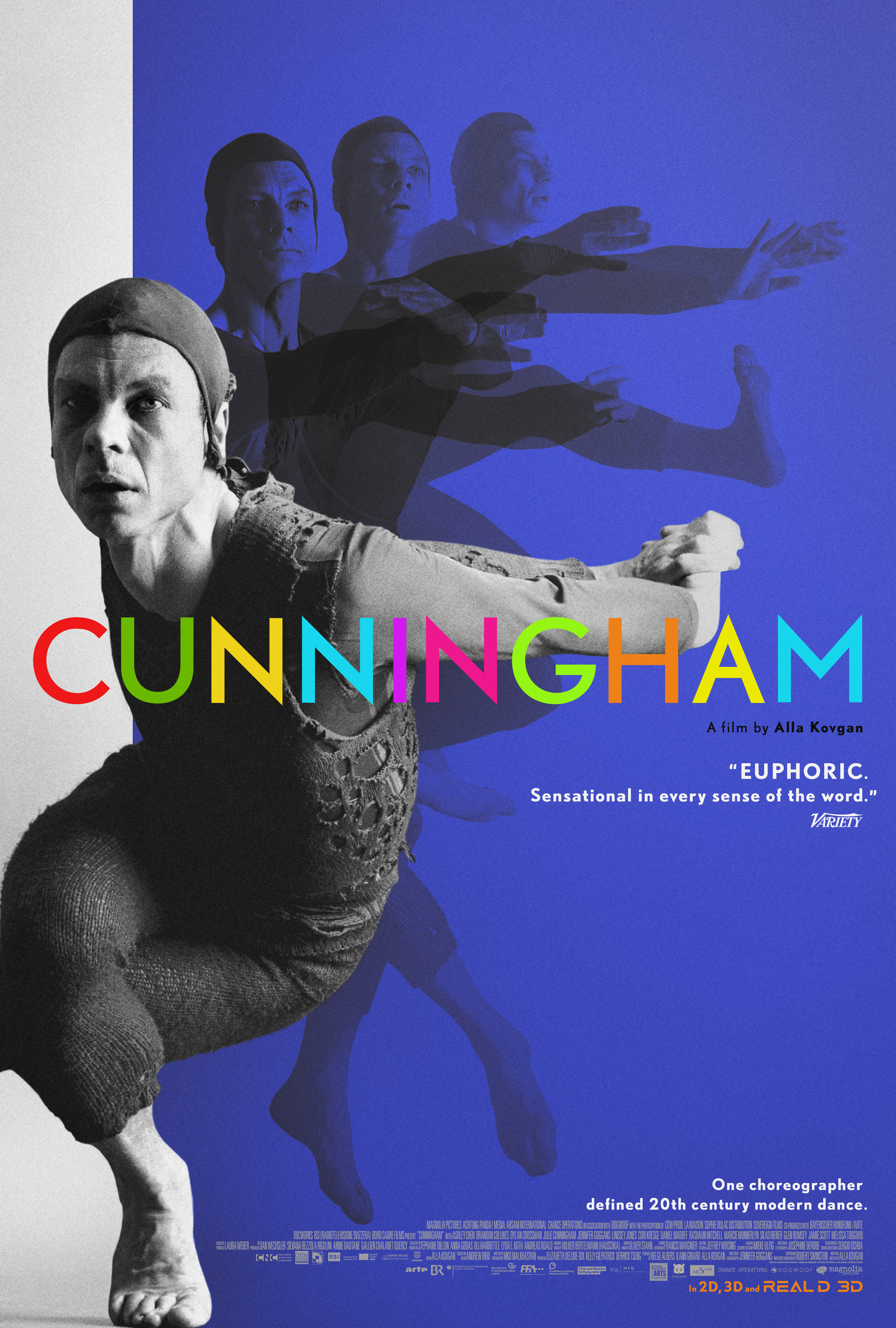 "I am particularly moved by his story –– an incredible triumph of the human spirit. During the first 30 years of his career (between 1942-1972), he persevered, with great determination and stamina, to make dances against all odds. He was always ready to get outside himself, to place himself in unknown situations, and find new solutions. All this took place in a unique artistic climate, during the 1950s and 1960s in New York, when Cunningham and his collaborators were "united by their poverty and ideas" and art and life had virtually no separation." – Director Alla Kovgan 
One of the most impactful performances that we find memorable  depicts the pain of a people during war. A unique form of expression that withstood the test of time.
CUNNINGHAM opens January 24 in 2D at O Cinema South Beach.
SEE TICKETS AND VIEWING OPPORTUNITIES HERE
This is a Magnolia Pictures release. Rating: PG
Director: Alla Kovgan
Producers: Helge Albers, Ilann Girard, Alla Kovgan, Elizabeth Delude-Dix, Kelly Gilpatrick, Derrick Tseng
Photo courtesy of Magnolia Pictures.
Photographers :
Mko Malkshasyan, John Ross, Robert Rutledge,
Douglas Jeffrey and Martin Miseré
A story that earns its place in the history books. A film worth watching. Live, Love Learn!