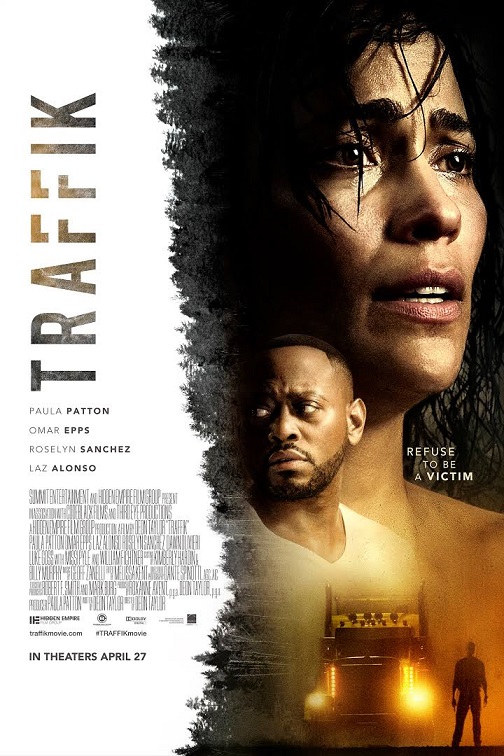 Deon Taylor's new movie Traffik, though a bit fictional sheds light on a poignant subject, human trafficking. The movie is too realistically thrilling, as most of us are never aware of our surroundings . Without giving it away,  the movie will leaves you questioning humanity itself.
However, I must say the main characters played by Paula Patton and Omar Epps surely delivered. A romantic story turned deadly : Brea and John embark on a romantic weekend getaway to an isolated estate in the mountains. They are pleasantly surprised when two of their friends, Darren and Malia, also show up unexpectedly. Their plans for fun soon give way to terror when members of a violent biker gang invade the peaceful countryside. Banded together, they now find themselves in a fight for their lives as their assailants will stop at nothing to protect their secrets from the outside world.
Traffik hits the theaters on April 20th, you don't want to miss it.