The Carma Foundation's 11th Annual Geminis Give Back Event Honors NFL Champion and Hall of Famer Ray Lewis and International Recording Artist Jason Derulo
Miami, FL, (June 3, 2018) – This weekend in the city of Miami, GRAMMY nominated singer and songwriter and founder of the Carma Foundation, Melky Jean, held her 11th Annual Geminis Give Back Event. Typically held in NYC, this year, Jean chose to combine this highly anticipated event with the enchantment of Miami at the Magic City Factory. The Carma Foundation is a non-profit organization whose mission is to measurably improve the health of poor and vulnerable women and children in Africa, the Caribbean and Inner Cities of the United States through Action Dialogue and Change.
On Sunday, the organization honored athlete Ray Lewis, recording artist Jason Derulo, Founder and Chief Executive Officer of the Federal Enforcement Homeland Security Foundation Richard S. Kendall, National Association of Minority Auto Dealers Damon Lester, Cox Media's Jill Strada, and Financial Advisor James Jackson for their philanthropic achievements. The event was hosted by Melky Jean, her brother Wyclef Jean, Super Model Ashley Graham, & TV and Radio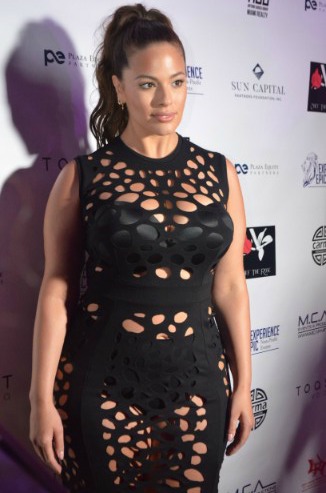 Personality Kay Foxx.
The evening kicked off with an elegant red carpet hour led by Celebrity PR Love Logan and included attendees such as former White House Director of Communications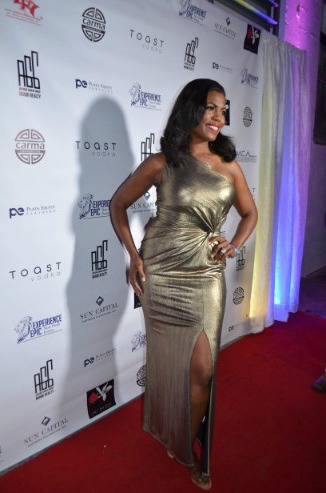 Omarosa Manigault, Carolina Panther's fashionable gent Cornelius "Corn" Elder, former two time boxing champion Corey Spinx, Saudi Arabian Fashion Designer Rasha Alrefai, and many more. The evening's cocktail hour was sponsored by Toast Vodka and Luc Belaire Wine. Art work by Haitian graffiti artist Uncut adored the walls, the vibrations of Caribbean drumming by performers sifted through the air, professional dancers dressed in colorful costumes worked the floor as attendees partook in the exquisite cuisine sponsored and provided by Chef the Rose while a silent auction took place.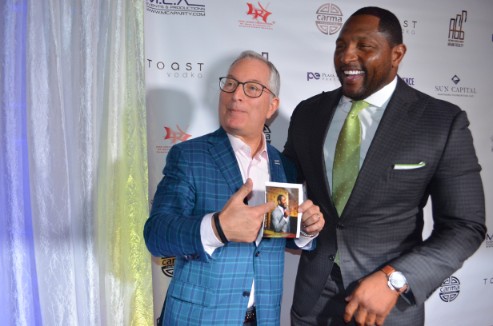 As the main events began, Ray Lewis started the night out with a soulful prayer that sealed the positive vibe of the evening; the gift of giving and being thankful, right before he captured the hearts of everyone in the venue upon receiving his award with a power speech about leadership and the need for the world to get back to the practice of loving each other, "Babies want to be held they want to be changed. Young black kids joining gangs want the same thing. They want to be loved they want to be held, and they want to be changed."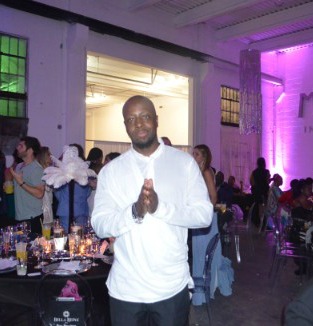 Of course, the night would be remised on account of having a room full of talented artists if no one performed, so GRAMMY Award Winner Wyclef Jean, hit the stage with his acoustic guitar and strummed the crowd into a music vibe as his little sister, GRAMMY Nominated in her own right Melky Jean, took to the mic and seduced the crowd into lyrical submission with her sultry tones. Jason Derulo, refused to be just an onlooker at the magic being created before his very eyes and joined the duo on stage in musical excellence. It was truly a night to remember.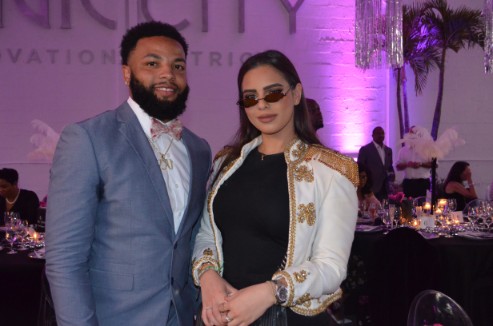 The evening ended with attendees receiving VIP gift bags sponsored by Bvlgari, Experience Epic Non-Profit Events, Love Logan Productions, Fly Supply Clothing, Miss Jessie's Hair Care, and more!
Written by Karine Melissa  of iamKarineMelissa.com