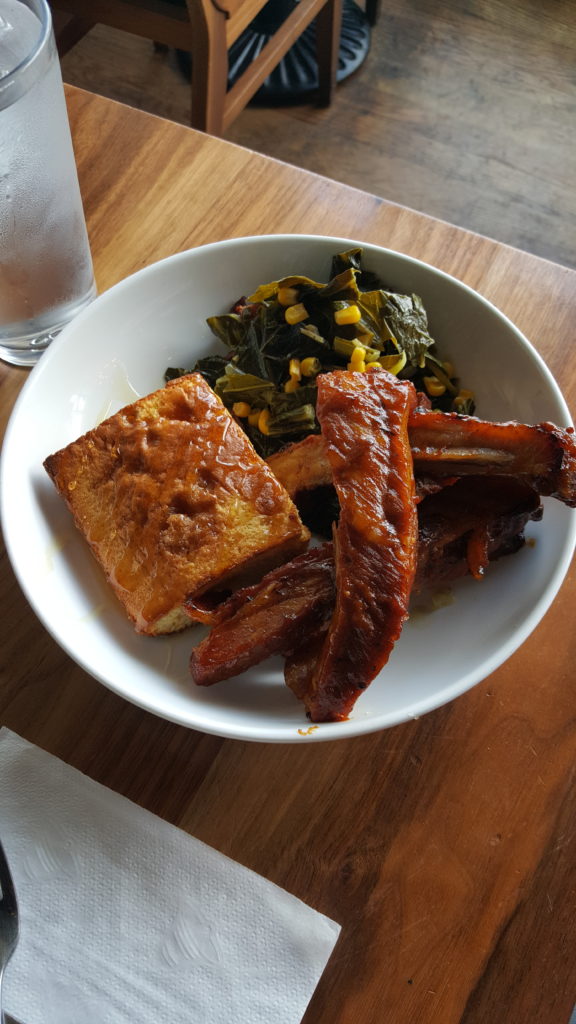 The title couldn't not have described this place better. In our little excursion in New York we discovered a rare gem in the heart of Brooklyn called Pizza 57. As we made our way in to have a meeting over delectible dinner, we've discovered though they are
known for their delicious pizza, they had more to offer. We've ordered three dishes that left us wanting for more. The Oxtail Ravioli, The Salmon Penne a la Vodka, and The fall of the bone BBQ Ribs with Corn Bread. 
Sitting with the owners and making conversation we've found out the Chef was from Belize and the owners with Haitian. We would have never known this restaurant was Haitian owned as the dishes were not traditional Haitian dishes. However, though the plates were of Italian origin, adding a Caribbean twist created that uniqueness that set these dishes apart from any other that we've had over the years. Every bite bursted with flavor with a kick of spices that the palette can detect with ease.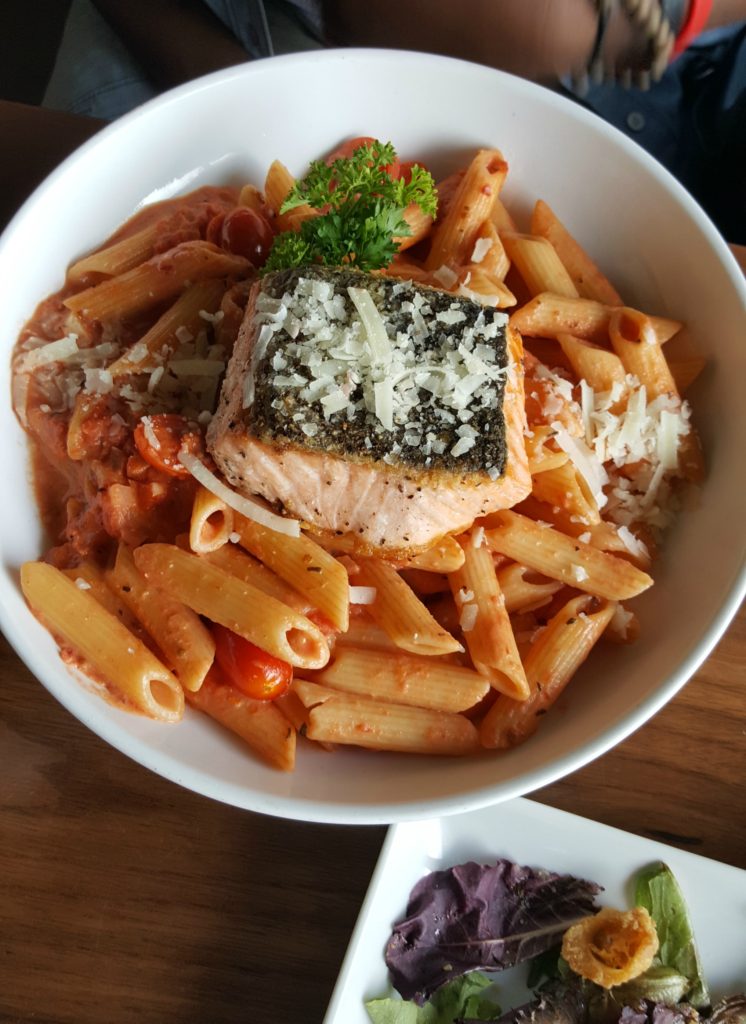 Pizza 57 is located in the most unlikely place in Brooklyn, its location would never had suggested the upscale feel of its premises. Socialites who enjoy a city feel decor will certainly enjoy  a dining room that is able to turn into an entertainment room in just a few steps. We thought it was actually pretty innovative to be able to transform the dining tables into lounge tables by simply lowing them.
We definitely recommend Pizza 57 to anyone visiting or even living in Brooklyn. To know more about them please visit www.pizza57nyc.com , you certainly won't regret it, we guarantee it.