Planning something for the weekend? If you live in South Florida, why not catch a movie on the water?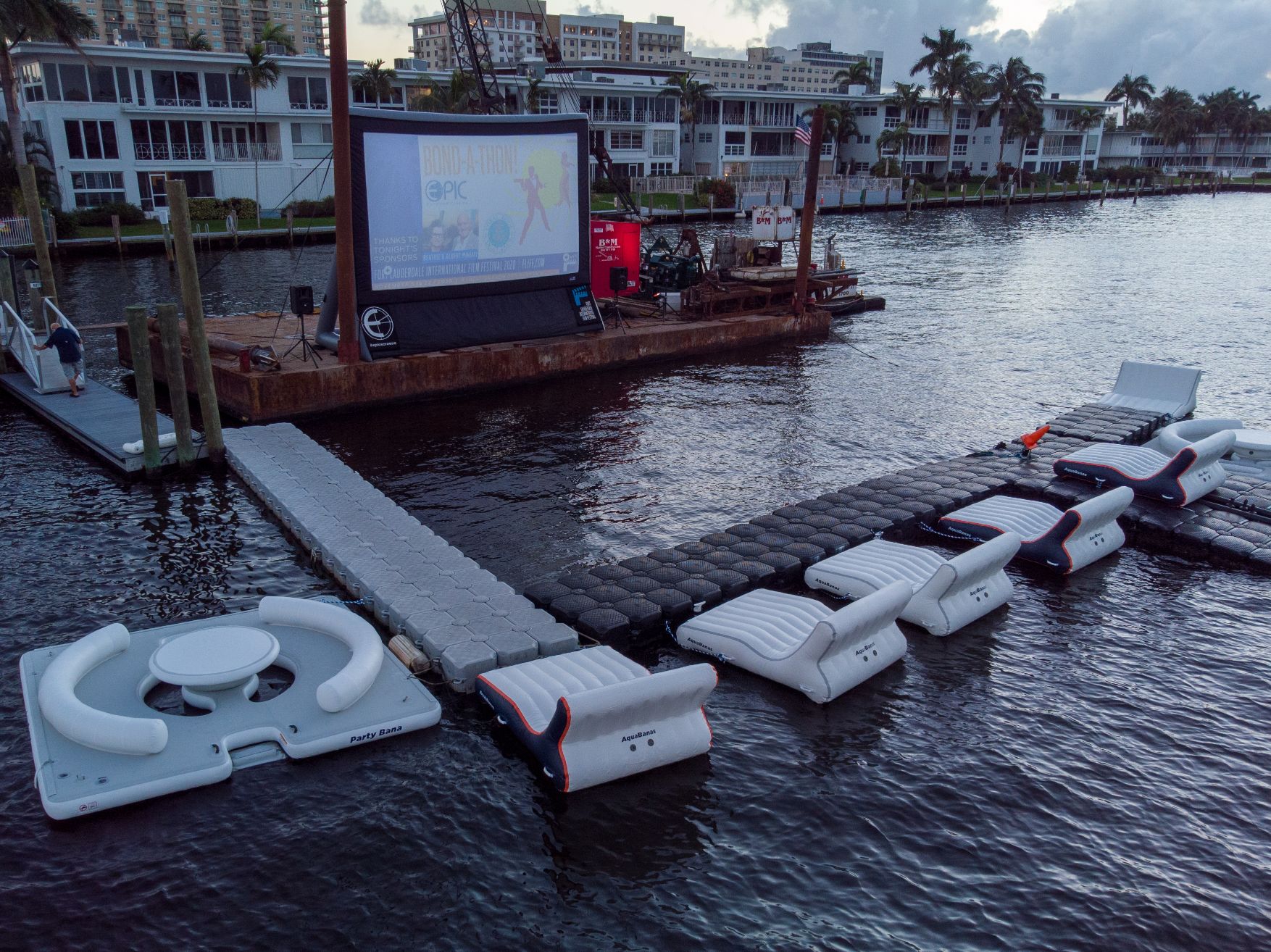 THE 35TH ANNUAL FORT LAUDERDALE INTERNATIONAL FILM FESTIVAL
HOSTED THE 1ST BROWARD COUNTY BOAT-IN SATURDAY NOV 14
AT CORAL RIDGE YACHT CLUB
(Saturday, November 14, 2020) The 35th Annual Fort Lauderdale International Film Festival (FLIFF35) and Coral Ridge Yacht Club turned Sunrise Bay into a Cinema on the Sea for the first Broward County Boat-In. Boaters and Floaters enjoyed a cool Bond-a-thon event featuring the classic 007 favorite, GOLDFINGER starring the late Sir Sean Connery. A specially produced "Bond Water Montage" preceded the movie.
Coral Ridge Yacht Club delivered food and beverage via dinghy to Boaters and Floaters. Everyone that came out really enjoyed the outdoor concept of watching a film. They commented that with or without Covid-19, the boat-in idea would be something they would look forward to in the future. The big hit of the night besides Sean Connery's film GOLDFINGER and fantastic weather, were the cool and fun 
AquaBana
 floating devices that were used as front-row seats to watch the film. For those that didn't have their own boats or kayaks, that element allowed patrons to not miss out on the fun and partake in a concept that is fairly new to the market. One family of three teenage kids, said that it was the first time in a long time since Covid-19, where they could participate in an activity that was enjoyable for the whole family.
Credits : Borike Productions and Fort Lauderdale International Film Festival